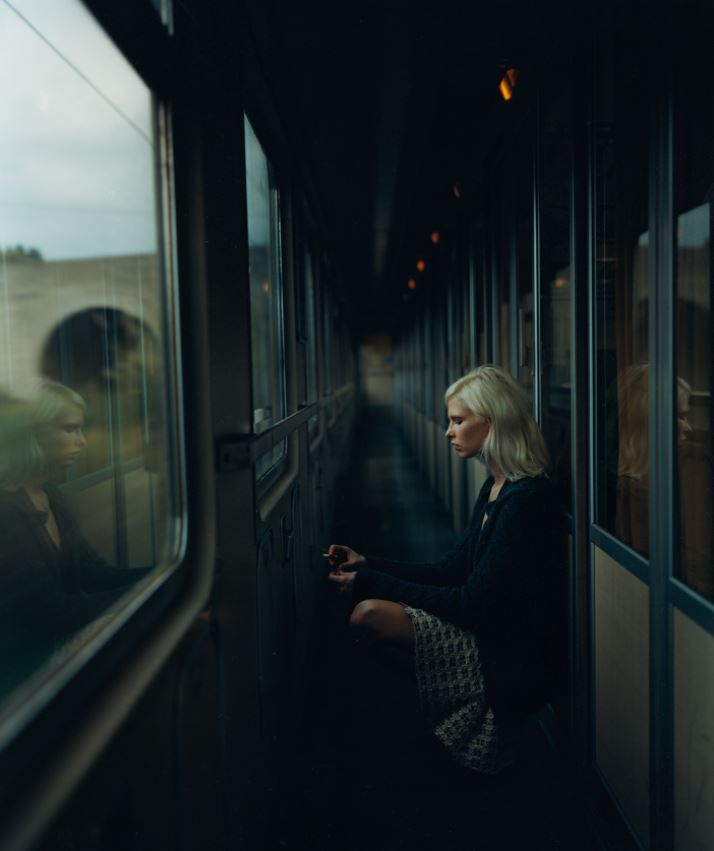 We are deeply saddened to report that the world of fashion photography has lost the creative, inspired, erudite and highly talented British photographer Michael Woolley – a true aesthete whose learned and cultured approach to shooting was evidenced throughout his entire body of work.
Michael was renowned for working fast and effectively, provoking spontaneous reactions and promoting positivity on set.  A perfectionist with exquisite visionary skills, Michael required high standards from others to equal those of his own. He always worked with the end goal in mind: to create the magic and capture the client's dream.  His love of art and photography, coupled with his equal passion for the worlds of dance, ballet, history and travel brought added and interesting layers and dimensions to his work.   A key aspect of his work was his craftsman-like approach to the sensitive manipulation of colour, tone and definition.
His inspiration was less to do with the work of other photographers and more to do with the joie de vivre of his subjects, models and fashion designers.  He lived for the surprise and thrill that is the accident of every great image. In his words "I suppose I must be rather good at creating those accidents.  They are the pinnacle of the process of igniting and capturing the energy of a team that may have never worked together before. Sometimes I feel as much a choreographer as image maker." Michael's ability to provoke spontaneity and his choreographing of dynamic movement is seen perfectly consolidated within his shoots with groups of models and dancers.
Michael Woolley was born and raised in Melbourne, Australia.  He studied English history at the University of East Anglia before refining his craft by assisting numerous photographers – learning both what and what not to do.  His illustrious career allowed him to live and shoot regularly between London, Paris, New York and Milan. Michael favoured locations with 180 degrees of skyline, particularly the American south west and the White Sands in New Mexico.
During Michael's career he was commissioned by some of the principle brands in the industry, working for Neiman Marcus, Issue Miyake, Etro, Banana Republic, Malo, Shiseido, The Dorchester Collection, Cacharel and Net-A-Porter.  Editorially his work graced the pages of most of the major international editions of ELLE magazine, Italian Vogue, Italian and French Glamour, French, Italian and German Marie Claire, Vogue Homme and he was a guest photographer on American TV Series "America's Next Top Model".  Michael also directed TV commercials and short films for Danone, IO Donna, French Marie Claire, Hudson Bay Company and Interface Flor.  Since 2014 Michael was also a university lecturer on Kingston School of Art's prestigious Fashion Design BA course and previously as a Visiting Lecturer and External Examiner at Falmouth University.
Michael's final work was envisioning, concepting and shooting an entire high-end art book on "Castello Di Potentino – A Tuscan Adventure. The Twenty First Century Castle" to be published by Rizzoli next year.  This beautiful collection of interiors, landscapes and portraits will be a fitting posthumous tribute to Michael and serve as a lasting memorial to his incredible, unforgettable and influential photographic talent.